Technical Services
InCA Technology models manufacturing process using economic indicators as the measures of process performance. We help suppliers quantify the value of their technology for better marketing and optimal pricing strategy. We help manufacturers lower the risk of investment in new materials, equipment and processes by providing tools and information to fully understand the business case behind implementation and scale-up.
We design and build parametric process models that accurately reflect the real production environment. Using our specially designed analysis software we are able to visualise parameter sensitivity, compare alternatives and evaluate different manufacturing scenarios. Our analysis can also be used to optimise resource utilisation, direct investment in equipment and tooling and to quantify the potential return from R&D activities.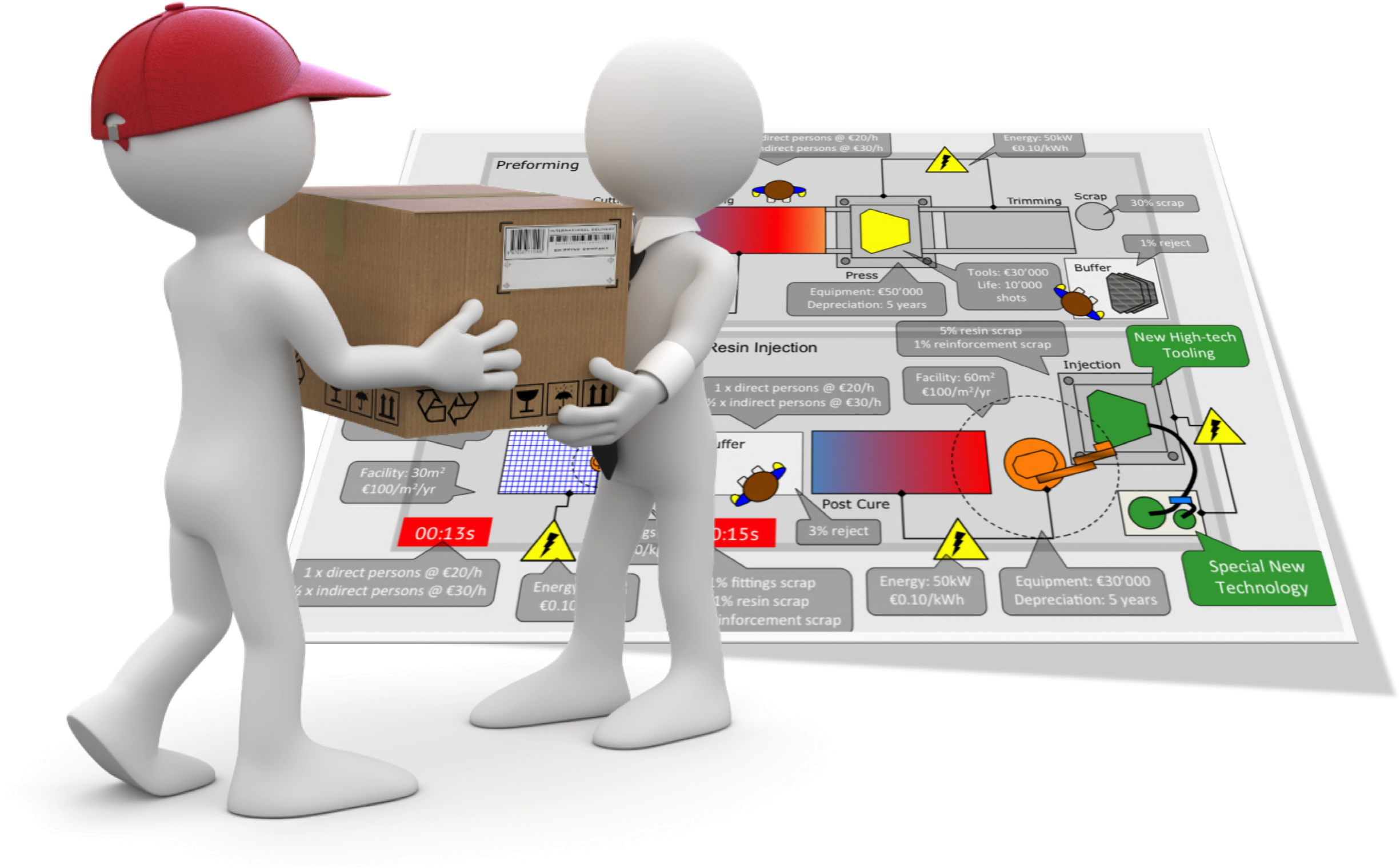 Engineering consulting services
InCA will quantify the value of existing and new technology, providing you with the information you need to make well informed business decisions.
Collaborative joint development projects
InCA supports academic and research institutions worldwide and provides support and training for students and researchers.
Academic & research projects & training
InCA participates in joint development projects across a wide range of industries with services tailored to the unique requirements of each project.